The IATI Secretariat has published a paper on how IATI data can be analysed to understand 2022 budgets and spending.
The purpose of the paper is to showcase how data published to IATI can be analysed and how this analysis can be done using IATI's Country Development Finance Data (CDFD) tool. CDFD allows users to download simple, Excel-formatted IATI data on commitments, disbursements, and expenditures, as well as forward-looking budgets. The tool presents this data by country and region and is designed to enable easy analysis. This ensures that IATI data can be directly accessed by countries looking to fill data gaps at the country-level. This critical information is needed to plan, coordinate, and evaluate allocation needs down to the sector-level.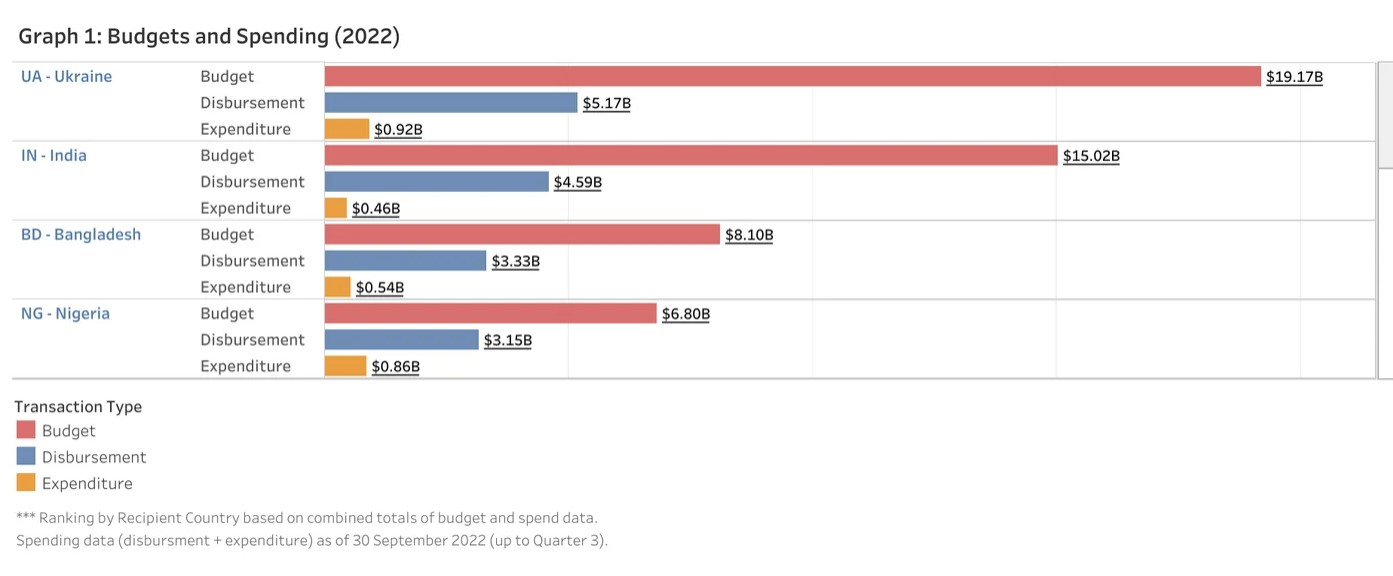 Read the Analysing IATI data to understand 2022 budgets and spending for an overview of the budget and spending data that is published to IATI, which can be accessed using IATI's CDFD tool. The paper presents how users can assess and compare projected resources to be spent in 2022 (budgets) versus the actual spending, using data from the end of the third quarter of 2022.
Join Data Use Drop-in Session - 16 November 2022
Discover more about IATI data by joining our upcoming Data Use Drop-in Session on 16 November 2022 at 1-2pm (UTC). Learn about how to access IATI data from IATI's Secretariat and bring your questions to get on-the-spot support.
Guidance and support
For more information on using IATI's Country Development Finance Data (CDFD) tool, view CDFD instructional videos (available in English, French, Spanish and Portuguese):
Do also visit IATI's Data Use Query Corner or reach out directly to the IATI Secretariat at support@iatistandard.org for additional support in accessing, understanding or analysing IATI data. To speak to other IATI data users, visit the Data Use Community of Practice on Connect, IATI's community platform.